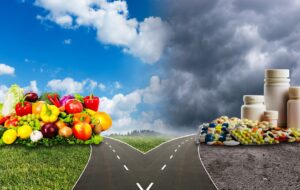 Greetings to you,
The video below describes the pros and cons between antidepressant drugs for sleep and natural sleep aids.
An interesting fact is that the journal "Sleep" reported that prescriptions for sleeping drugs have decreased by 54%, but that antidepressants for sleep have increased by a surprising 146%.
While most people would prefer to take a natural, non-addictive remedy without uncomfortable side-effects, there is a scarcity of effective natural options, as well as a lack of education and information available to people outside of their doctors offices.
Have a look at the 3-minute video below to learn more about the science behind natural sleep aids that work, as well as some of the side effects of antidepressants.
Sleep well.
This video on antidepressants vs natural sleep aids was created for you by Nutrition Breakthroughs, maker of the original calcium and magnesium based sleep aid Sleep Minerals II, as well as Joints and More, a natural supplement for joint relief, less aches and pains and more energy.