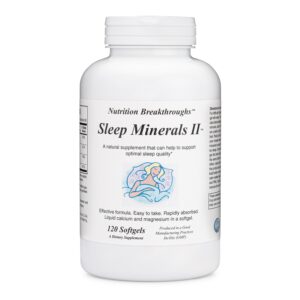 Thank you for purchasing Nutrition Breakthroughs natural health supplements!  These products are effective and the highest quality.
Every batch produced is tested for purity and all products are certified as having Good Manufacturing Practices (GMP) from both the FDA and the Natural Products Association (NPA).
The products are made in FDA-approved and inspected labs and comply with the highest safety standards.
The policies here apply to orders placed on NutritionBreakthroughs.com or over the phone at 888-861-0326 or 727-340-3435.
Shipping Policy
Orders are shipped to the United States and all other countries of the world.
The shipping fee is calculated at the time of checkout, based on the total order value.
Most U.S. orders will take 3 to 5 business days to arrive from the date ordered.  International orders take 2 to 3 weeks.
Payment Policy 
Nutrition Breakthroughs accepts payments by any of the following methods:
Visa, MasterCard, American Express, DiscoverCard, Credit and Debit Cards and PayPal.
Return Policy
If a customer is not satisfied with a product, they may return it to us within 30 days from the date of purchase for a full refund, less the shipping fees we paid to send it to them.
To qualify for a refund, we ask that the customer agrees to receive coaching first on how to use the product effectively, and to use the coaching tips to improve their benefits and results.
Each person is an individual and the way a product is used may need to be customized to them based on their diet, lifestyle, and any other supplements or medications they may be taking.
If a product is returned, the customer is responsible for paying the return shipping fees.  A return merchandise authorization number (RMA) is required and can be obtained by calling 888-861-0326 or 727-340-3435.  The RMA number should be written on the outside of the package.
Any return must be sent with a tracking number so it can be verified as received, and when the package is received by Nutrition Breakthroughs, the purchase amount (less the original shipping fees) will be refunded to the payment method the customer used within 14 days.
Thank you for shopping with Nutrition Breakthroughs!
Our address and phone is:
Nutrition Breakthroughs
1221 Drew St., Unit A19
Clearwater, Florida 33755
888-861-0326 or
727-340-3435