Joints and More
from Nutrition Breakthroughs
Buy Joints and More | Reviews | Joint Relief | Research Studies | Hair Growth
More Energy | Allergies | Ingredients | Directions for Use | Additional Benefits

Do you ever have joint stiffness, aches, or pains in your knees, hands, back or hips? Would you like to have more freedom of movement and more flexibility? How about increased energy or even stronger, longer hair and nails?
Joints and More contains a natural form of the mineral sulfur known as MSM, which in research studies and customer reviews has been proven to provide joint relief, pain relief, allergy relief, increased energy, and natural hair and nail growth.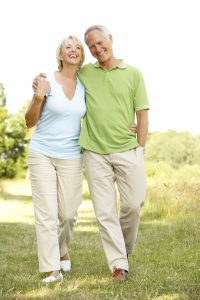 This water-soluble mineral builds healthy collagen in tissues. Collagen is the most abundant protein in the body and is a major building block of joint cartilage, bones, skin, muscles and ligaments.  It is literally the "glue" that holds the body together.
MSM is found in the body, in nature, and in foods such as milk, fresh fruits, vegetables, seafood and meat. But with food processing methods such as heating, washing and freezing, sulfur is depleted in foods, making the use of supplements beneficial.
Many people with joint discomfort may be deficient in sulfur. In a recent study, the sulfur concentration in arthritic joint cartilage was shown to be about one-third the level of normal cartilage. Another study found "a better than 80% control of pain within six weeks" using MSM sulfur supplements.
Click here to buy for $29.95 (120 capsules)
Here are some recent reviews of Joints and More:

R. Boulos of Houston, TX. says: "I've been taking the Joints and More supplement and it's helping a great deal. After taking it twice a day, I notice that when I wake up in the morning the pain I was having in my front and back shoulders is almost gone."
C. Drozdowski says: "After about a month of starting to take Joints and More my hair began growing like crazy. I figured if my hair was growing that fast, then maybe my nails would also. So I took my fake nails off and for the first time in my entire nail-biting life I have MY OWN nails! They are getting stronger with each passing week."
More MSM Reviews:*
Supports Healthy Joint Relief:
Ellen N. of Littleton, Colorado says: "I developed painful arthritis in both knees. The orthopedist prescribed physical therapy, knee braces and an eventual surgery. Someone I know who works for a nutritional supplement company offered me a sample of MSM. I started taking three one gram (1,000 milligram) capsules of MSM a day. Soon I had the same spring back in my legs just like before all this started. Now I'm walking faster and even climbed on my roof to trim some trees. I feel like a new woman."

More Energy:
Lou S. of Tucson, Arizona began taking MSM for painful arthritic hips and knees and noticed an unexpected benefit. She says: "For a long while I have had the blahs. I have had no stamina. I had to force myself to get things done around the house. After two days on that MSM stuff if was like a blast of energy. I went out and did all the weeding that I had been putting off. I take it every day and I'm amazed at how much I get done."
Heartburn and Back Relief:
Paul L. of Amherst, Massachusetts was having heartburn and heaviness in his chest after eating. He says: "I began to notice some relief from the heartburn with the MSM shortly after I started taking it. I've also had back pain after injuring myself in a fall years ago. I went for chiropractic and it helped, but the pain kept coming back. Amazingly, the MSM I was taking for the heartburn seemed to work wonders for my back. The back suddenly took a turn for the better and over the past three months I have not experienced the pain or tightness.
Headaches:
Chris D. of Gardiner New York had suffered most of her life with chemical sensitivities, particularly from synthetic carpets and construction materials in new buildings. Her puffy eyes, dizziness and headaches would last days. "The first week on MSM I felt no difference, the second week I felt a little better with less head pain and fatigue. Then in the third week, I realized at the end of my shift one day that the headache was gone and I actually felt quite good. If not for the MSM I would have had to quit my job."
Fibromyalgia:
Joyce S. of Fountain Hills, Arizona says: "I used to be the most active person you could imagine. One morning the fibromyalgia came out of nowhere. I started to hurt around the clock, the pain migrated all over my body from head to toe, even in my fingers and it woke me up at night. I had constant headaches. I saw that a friend of mine with a candida problem had gotten relief with taking MSM so I decided to try some. By the second week my energy started to kick in. The pain started gradually going away and after three weeks there was considerable relief. Now, a month and a half later, I am pain-free most of the time."
Allergies and Asthma:
Katherine D. of Wilkes-Barre, PA. used an inhaler four times a day due to breathing difficulties. She says: "Allergic reactions make my asthma worse, and I am allergic to grass, pollen, and tons of things. It started up again one day and my wheezing was worse than usual. A friend had given me some MSM capsules so I took them. After a while I told my husband 'I can breathe again. My lungs feel so clear. This is impossible.'  I have continued to experience relief as long as I keep taking the MSM."
* From the book "The Miracle of MSM – the Natural Solution for Pain"
Click here to buy for $29.95 (120 capsules)
Scientific Research Studies on MSM Benefits:
For Osteoarthritis Knee Pain: A study titled "Efficacy of MSM in osteoarthritis pain of the knee."  This study was done at Southwest College of Naturopathic Medicine & Health Sciences in Tempe, AZ. Participants received 3,000 mg twice daily (a total of 6 grams per day) of either placebo or MSM for 12 weeks. Compared to placebo, those taking MSM had statistically significant reductions in pain and reduced difficulty in performing activities of daily living. Important improvements in stress and cardiovascular health were also observed.
For Degenerative Arthritis: A study titled "M.S.M. – a study of its use in degenerative arthritis." In this summary, patients suffering from degenerative arthritis were treated with either 2,250 mg per day of MSM or placebo. Sixteen patients were enrolled in the study. With the MSM group, the researchers reported "A better than 80 percent control of pain within six weeks of beginning the study."
For Seasonal Allergies: A study titled "A multi-centered trial on the safety and efficacy of MSM in the treatment of seasonal allergic rhinitis (hay fever or nose inflammation)."  In a study of 55 patients with seasonal allergies, MSM at 2,600 mg. per day significantly reduced upper and total respiratory symptoms within 7 days.

Lower respiratory symptoms were significantly improved by week 3. Few side effects were associated with the use of MSM and no patient dropped out of the study due to adverse reactions. Energy levels increased significantly by day 14.
For Natural Hair and Growth: A study titled "Increased Hair Growth, Nail Length and Nail Thickness", by Ronald M. Lawrence, M.D. He says: "We completed a placebo-controlled trial over the course of six weeks showing that 100 percent of the subjects on MSM increased their hair growth, compared to the group on placebo. 30 percent of the subjects on MSM also showed improvement in hair brilliance, while none of the subjects on placebo showed such an improvement."
Dr. Lawrence continues: "A second placebo-controlled study conducted simultaneously, showed that 50 percent of the subjects on MSM showed increased nail length and nail thickness growth compared to the group on placebo. None of the subjects on placebo showed an increase in nail thickness."
Conclusion: "Based on the results of the two trials, we concluded that oral supplementation with MSM is a valuable addition to hair and nail growth. Hair and nail health was significantly improved in a short term of six weeks."
Click here to buy for $29.95 (120 capsules)
Additional Information and Benefits:
Some of the information on this web page comes from the book "The Miracle of MSM: The Natural Solution for Pain," written by Stanley Jacob, M.D., the co-discoverer and 'Father of MSM', and Ronald Lawrence, M.D., Ph.D. Together they have treated over 12,000 people with MSM for a variety of conditions at the Oregon Health Sciences University in Portland Oregon.
The doctor says: "MSM is a surprising supplement. When you start taking it, you may notice a number of good things happening in your life in addition to pain and allergy relief: More energy, cosmetic benefits such as softer skin, thicker hair, stronger nails; decreased scar tissue; and relief of constipation."
MSM can also be beneficial for carpal tunnel syndrome. This is a wrist condition causing tingling or pain in the hands and fingers. It can benefit TMJ pain, which is the joint in front of each ear that allows the jaw and mouth to open and to bite, chew, talk, etc. MSM can also lessen gingivitis or gum infections (with MSM mixed in water and used as a mouthwash or applied directly to the gums), and it can help sinusitis and food allergies.
Regarding back pain, Dr. Stanley Jacob suggests MSM should be considered as a partner in approaches such as chiropractic. MSM doesn't reduce the size of a protruding disc for example, but it relieves the inflammation around the disc. He says that a non drug-based approach is better, but it may take a higher level of MSM, and often for a longer period of time, to relieve back pain.
Regarding heartburn, Dr. Ronald Lawrence says: "MSM helps to control hyperacidity and heartburn naturally. Patients who have used antacid products can make themselves worse by becoming dependent upon them. MSM is a nutritional supplement that has been shown to be more effective in stabilizing the digestive process and environment in doses of 3,000 mg per day."
Click here to buy for $29.95 (120 capsules)
Ingredients:
Joints and More is made from "organic" sulfur (meaning coming from living things) and is a 99.7% pure, simple molecule, indistinguishable from the form that's found in nature.
Serving Size: 1 Capsule Servings per Container: 120
Amount per Serving: MSM (Methylsulphonylmethane) 1 gram (1,000 mg)*
*Daily Value not established
Tested to contain a minimum of 99.7% purity. Contains no sugar, salt, starch, yeast, wheat, gluten, corn, soy, milk, egg or preservatives.
Other ingredients: Cellulose (capsule), Stearic Acid (vegetable source) and Magnesium Stearate (vegetable source) .
Directions for Use:
From the book "The Miracle of MSM: The Natural Solution for Pain."
As in any supplement or medicine, it's best to take the least amount possible that gives you the desired benefits. Each person is an individual and you may need to do a bit of experimentation to find the right level of MSM. Stanley M. Jacob, M.D., says "It's best to take MSM during or after meals. Over the years, thousands of patients have experienced healing benefits by taking 2 to 8 grams (2,000 to 8,000 milligrams) of MSM a day." (This would be 2 to 8 capsules of Joints and More). The amount depends on their stomach tolerance and their condition.
For general maintenance and health, a dosage of around 2 grams (2,000 milligrams) or less is usually adequate. Higher doses are typically necessary to experience therapeutic effects. You may need 3 to 4 grams of MSM a day to control allergic symptoms of sneezing, runny nose and burning eyes during allergy season. The higher the dose you can take without developing an upset stomach, the quicker you will experience a good response. If you don't see a response, increase the dose slowly.
Start low. Work up slowly. Build up to an optimum dose perhaps over a 2 or 3 week period. Many people start off with 2 grams a day and increase another gram or two after several days. As you raise the level, divide the doses during the day. As a general rule, don't take MSM (in the evening) or close to bedtime. It might keep you awake as it has the tendency to increase your energy level.
If you overdo it, you may develop stomach discomfort or more frequent stools. Just cut back if that happens. MSM has not been found to interfere with any prescribed medication. Its healing effects often allow cutting back on prescriptions; however never make this decision without the advice of your doctor. Anyone taking high doses of aspirin or blood-thinning medication should exercise caution when using MSM as it can have a blood-thinning effect.
How to use Joints and More on the skin: For topical use with uncomfortable joints, use a regular hand cream or face cream and add one capsule of Joints and More to one teaspoon or tablespoon of the lotion. Mix well and use all of the mixture at one time, rubbing it into the skin well. You may notice some powder or crystals left over on the skin, which can just be brushed off.
How to use Joints and More as a Mouth Wash for Healthier Gums: Mix one capsule in a quarter cup of water and swish it around in your mouth, particularly covering all gum surfaces. This can help with gingivitis. It can also be sprinkled onto toothpaste.
Safety of MSM: Ronald M. Lawrence, M.D., co-author of "The Miracle of MSM" says: "To date more than 12,000 patients have been treated at the Oregon Health Sciences University in Portland with MSM at levels above two grams daily with no serious toxicity. About as toxic as water, even common table salt can be more toxic than MSM, which is odorless, tasteless and readily dissolves in water."
Click here to buy for $29.95 (120 capsules)
MSM nail growth?
Ronald M. Lawrence, M.D. says – "Based on the results of two trials, we concluded that oral supplementation with MSM is a valuable addition to hair and nail growth. Hair and nail health was significantly improved in a short term of six weeks."