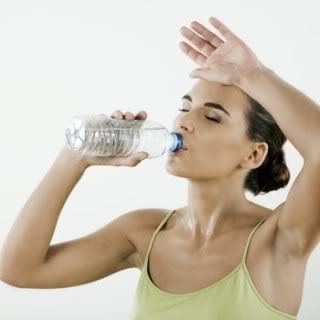 The North American Menopause Society (NAMS) reports that an estimated 6,000 U.S. women reach menopause each day, which translates to over 2 million women every year. The average age of natural menopause, which is the point of a woman's last menstrual period, is 51.4. This is an article on how to remedy hot flashes by the use of effective natural solutions.
The Women's Health Initiative study, which followed 16,608 women being given hormone replacement therapy (HRT), discovered a high risk of breast cancer, coronary heart disease and stroke from the use of these drugs. As a result, more and more women today are seeking the use of natural remedies for menopause symptoms such as hot flashes, night sweats, migraine headaches, anxiety, fatigue, and insomnia.
Vitamin E is famous for it's health benefits to glands and organs, however it may not be generally known that vitamin E is a proven remedy for hot flashes. Adelle Davis, the first nutritionist to base her recommendations on science-based studies, says: "During the menopause the need for vitamin E soars ten to fifty times over that previously required. Hot flashes and night sweats often disappear when 50 to 500 units of vitamin E are taken daily, but they quickly recur should the vitamin be stopped."
One study supporting vitamin E is from the University of Iran, published in Gynecologic and Obstetric Investigation in 2007. 400 IU of vitamin E in a softgel cap was given to the participants daily for four weeks. A diary was used to measure hot flashes before the study and at the end. The researchers concluded that vitamin E is effective and is a recommended treatment for hot flashes.
Another natural remedy has been making headlines lately. Mayo Clinic breast health specialist Sandhya Pruthi, M.D., conducted a study on flaxseed for hot flashes. The 29 participants in Mayo's clinical trial were women with hot flashes who did not want to take estrogen because of increased risk of breast cancer. The study gave them six weeks of flaxseed therapy, consisting of 40 grams of crushed flaxseed eaten daily.
The result was that the frequency of hot flashes decreased fifty percent. Participants also reported improvements in mood, joint or muscle pain, chills, and sweating. This was a significant improvement in their health and quality of life. Dr. Pruthi said: "We hope to find more effective non-hormonal options to assist women, and flaxseed looks promising."
Pycnogenol is a natural plant extract from the bark of the maritime pine tree which grows exclusively along the coast of southwest France. In a study from Taiwan, 100 pre-menopausal women aged 45-55 years, were given 100-mg capsules of Pycnogenol or placebo twice daily (at breakfast and dinner) for 6 months in a double-blind manner.
With the Pycnogenol use, all menopause symptoms evaluated (including depression, hot flashes, night sweats, memory, attractiveness, anxiety, sexual symptoms and sleep) improved significantly — as early as one month after initiation of treatment. The researchers said, "Supplementation with Pycnogenol clearly reduced the frequency as well as the severity of pre-menopausal symptoms."
Night sweats and hot flashes can become a form of insomnia in which a woman wakes up drenched in sweat and unable to sleep. Regarding mineral deficiency at the time of menopause, Adelle Davis says, "The amount of calcium in a woman's blood parallels the activity of the ovaries. During the menopause, the lack of ovarian hormones (estrogen and progesterone) can cause severe calcium deficiency symptoms to occur, including irritability, hot flashes, night sweats, leg cramps, and insomnia. These problems can be easily overcome if the intakes of calcium, magnesium, and vitamin D are all generously increased and are well absorbed."
One insomnia remedy becoming popular among menopausal women is Sleep Minerals II from Nutrition Breakthroughs. This natural sleep aid contains highly absorbable forms of calcium and magnesium and is effective for sleeplessness and insomnia, as well as for heart health, restless leg syndrome, bone strength, menopause insomnia and teenage insomnia. Sleep Minerals also contains vitamin D and zinc and is delivered in a softgel form mixed with natural rice bran oil, making it better assimilated than tablets or capsules and providing a deeper, longer-lasting sleep.
Tammy M. of Meridian, Idaho says: "I was plagued with insomnia for five years and desperate for a breakthrough. Nothing has helped me more than Sleep Minerals — I*m so sold on them I could go door to door promoting them. I'm 60 years old and have never slept so soundly."
Life after menopause has been found to be a fulfilling time of life for many women. In a recent Gallup Poll sponsored by the North American Menopause Society, 51% of postmenopausal US women reported being the happiest and most fulfilled between ages 50 and 65. Menopause is an excellent time for a woman to keep her health at its peak and minimize symptoms such as night sweats and insomnia by using effective natural remedies.
For more information, visit the Sleep Minerals II page.
What foods help hot flashes?
Foods rich in calcium, magnesium and vitamin E are particularly helpful for hot flashes. This includes most nuts, seeds, high-quality yogurt and cheese, sardines with bones, salmon, green leafy vegetables, other green vegetables, and avocado.
What is a natural remedy for hot flashes?
Vitamin E is famous for it's health benefits to glands and organs, however it may not be generally known that vitamin E is a proven remedy for hot flashes. Other effective natural remedies include ground flax seeds, calcium and magnesium.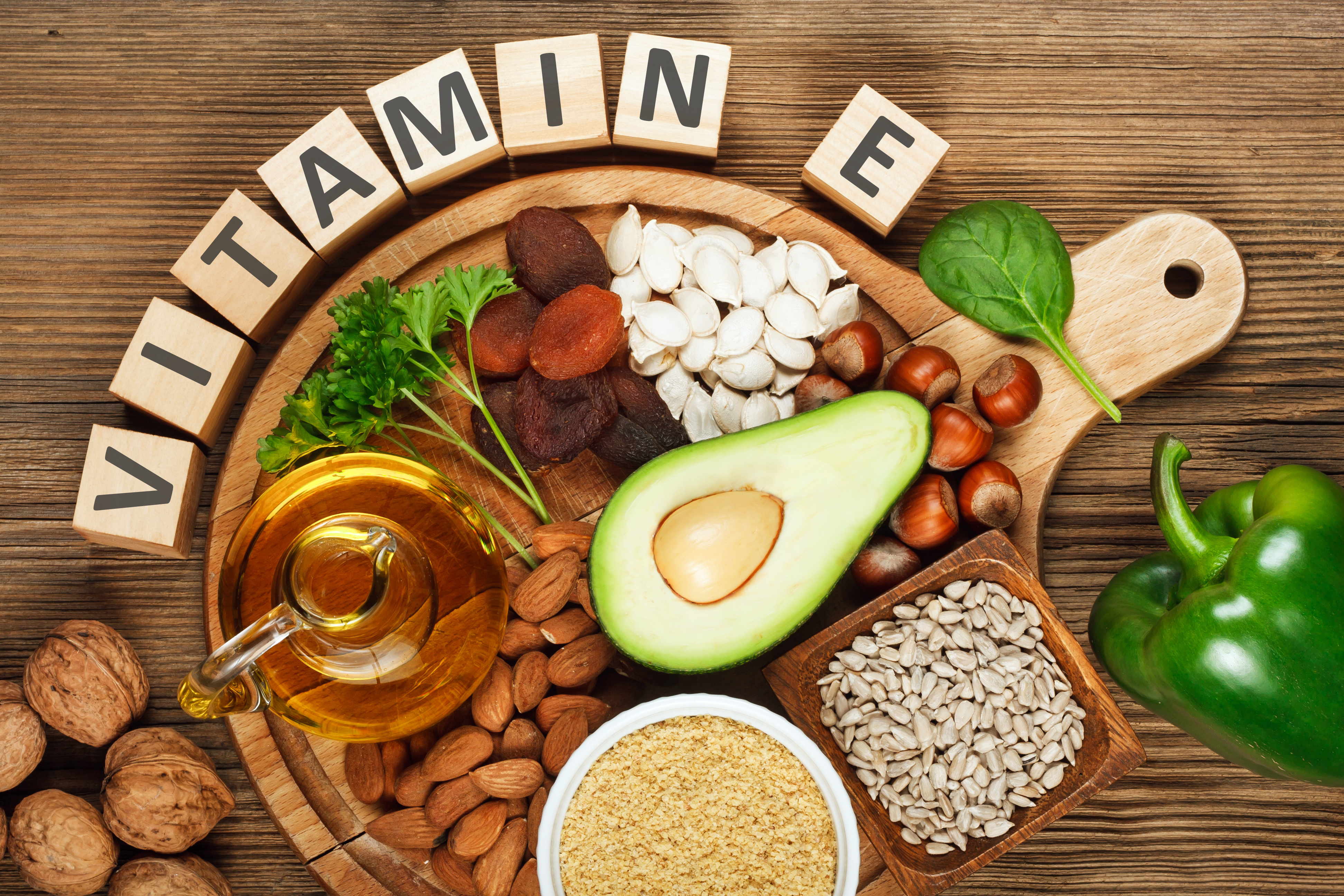 What causes hot flashes?
Dr. John R. Lee, M.D. explains the source of hot flashes in his book: "What Your Doctor May Not Tell You about Menopause". When the female hormones become depleted as in menopause, the brain sends out signals for the ovaries to make more hormones, but they no longer respond. The the brain begins to "shout".  This over-activity affects adjacent areas of the brain; particularly the area that controls body temperature and sweating mechanisms — thus the occurrence of hot flashes.
What triggers hotflashes?
Sometimes spicy food, hot beverages, caffeine, alcohol or cigarettes can bring on a hot flash. For help with night sweats in bed, keep the bedroom cool and keep a washcloth in a bowl of ice near the bed to use on the forehead or chest as needed. To minimize hot flashes during the summer weather, stay cool by using fans and drinking cold drinks. Keep air conditioners on and make sure that the air is circulating throughout the room. Dress in layers so you can peel them off as needed.