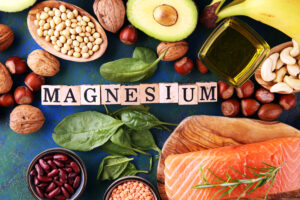 This health news is provided by Nutrition Breakthroughs, maker of the effective natural sleep aid Sleep Minerals II
—————————————————–
Greetings to you,
In the pursuit of overall well-being, magnesium shines as a powerful superhero. Its many proven magnesium benefits include enhancing both our internal health and our external beauty.
This essential mineral plays a crucial role in over 300 processes in the body, and scientific studies highlight its remarkable impact on skin, hair, nails, and good sleep.  Let's see how magnesium benefits can contribute to a radiant appearance and restful slumber.
Magnesium and Skin Health
Our skin, the largest organ, serves as a reflection of our internal health. Magnesium, with its anti-inflammatory properties, aids in maintaining a clear complexion and reducing acne. A study published in the Journal of Clinical and Aesthetic Dermatology found that a magnesium-based cream significantly improved inflammatory and non-inflammatory acne lesions.
Magnesium also supports the skin's natural barrier function, preventing moisture loss and promoting hydration.  A study titled "Skin Minerals: Key Roles of Mineral Elements in Skin Functions," reports that magnesium regulates the maintenance of skin tissue and its moisture.  It emphasizes its roles in skin health and in fighting against skin aging.
Magnesium for Silky Hair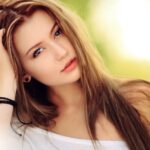 Have you ever desired to have luxurious, silky hair? Magnesium might be the secret ingredient you've been missing. Research published in the Biological Trace Element Research journal suggests that magnesium deficiency may contribute to hair loss.
Magnesium plays a vital role in maintaining the health of hair follicles (the cells that surround the root of a hair), and supporting the production of keratin — the protein responsible for strong and vibrant hair.
In addition to preventing hair loss, magnesium contributes to improved hair texture and strength. Another study found that magnesium supplementation resulted in a significant reduction in hair breakage and increased hair elasticity.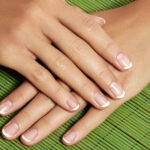 Magnesium and Strong Nails
Brittle nails can be a telltale sign of nutritional deficiencies. Magnesium steps in as a key player in promoting strong and healthy nails. The Journal of the American Academy of Dermatology notes that magnesium deficiency can lead to nail abnormalities, including ridges and cracks.
Supplementing with magnesium helps enhance nail growth and resilience. A study titled "Nails in Nutritional Deficiencies" found that magnesium supplementation led to improvements in nail health by reducing instances of splitting and breakage.
Magnesium for Restful Sleep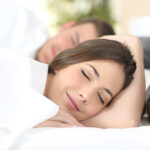 Sleep, a cornerstone of overall well-being, is intricately linked to magnesium levels in the body. Magnesium acts as a natural relaxant, regulating the calming chemicals in the brain and promoting a peaceful state that leads to high quality sleep.
An analysis of several different studies explored the impact of magnesium supplementation on sleep quality. The findings revealed that magnesium supplementation not only improved overall sleep quality but also enhanced sleep duration.
Conclusion
In the realm of beauty and well-being, magnesium emerges as a multifaceted ally, contributing to radiant skin, lustrous hair, strong nails, and restful sleep. The scientific literature overwhelmingly supports the positive impact of magnesium on various aspects of our external appearance and internal health.
As you embark on your journey to reap these magnesium benefits, aim to eat a balanced diet that's rich in magnesium-containing foods such as leafy greens, cooked spinach, nuts, seeds, fish, banana, avocado and whole grains.
The science is clear: Magnesium is more than just a mineral — it's a beauty and wellness essential.