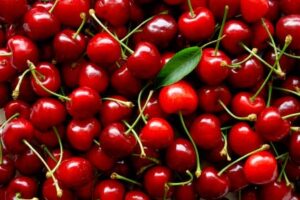 Insomnia and sleeplessness are a widespread problem.  Sleep inducing foods and relaxing minerals are a first-line remedy to help people with insomnia to fall asleep faster and sleep more deeply.
There is a helpful chart below that shows twelve ways to use foods as natural sleep aids.  Many of these foods are high in melatonin and magnesium and are supported by research studies.  This article describes many of these sleep-inducing foods in detail and names the studies that support their use in improving sleep.
Melatonin is a hormone that's produced in the brain.  At night or in the dark, melatonin is naturally released to regulate the sleep cycle.  A recent study on the use of melatonin-rich foods for sleep appeared in the journal "Nutrients".  The study was called "Dietary Sources of Melatonin."
The researchers noted that nuts contain some of the highest quantities of melatonin.  Topping the list are almonds and walnuts.  Almonds deliver a two-part punch as they are also high in magnesium, a mineral known to induce sleep.
Bananas are high in both magnesium and potassium, and each of these minerals are proven to help good sleep in research studies.  The Journal "Sleep" recently reported that the use of potassium for sleep results in significant improvements in quality of sleep and less waking up during the night.
In addition to improving the quality of sleep, potassium has many other valuable health benefits.  Dr. Joseph Mercola writes about potassium in his article: "Potassium Plays a Key Role in Your Everyday Functions."  He says:
"Sometimes referred to as the "good salt," potassium is a mineral that helps support a variety of essential body functions, including the contraction of muscles, regulation of body fluids, transmission of nerve impulses, and maintenance of normal blood pressure and blood sugar levels."
"Since your body does not have the ability to produce potassium naturally, one of the ways for you to maintain optimum levels of it is to eat potassium-rich foods….When it comes to increasing your potassium levels through diet, one of the first foods that may come to mind are bananas — one medium banana contains 422 mg of potassium."
"However, bananas are far from being your only source of potassium, since you can also obtain this nutrient from the following foods:
Beet greens – Provides 654 mg of potassium per half-cup.
Swiss chard – Contains 962 mg of potassium per cup.
Acorn squash – Provides 996 mg of potassium per cup.
Avocado – Contains 364 mg of potassium per half-cup.
Spinach – Contains 740 to 838 mg of potassium per cup.
Baked potato flesh and skin – Contains 941 mg in one medium potato.
Wild-caught Alaskan salmon – Provides 534 mg of potassium per 3-ounce serving.
Plain yogurt – Contains 579 mg of potassium per cup."
Continuing on, those experiencing sleeplessness or insomnia should definitely include more of these healthy sources of potassium in their diet.  And even more vital than potassium, the two most famous minerals for calming insomnia are calcium and magnesium.  This is what makes warm milk one of the most popular natural sleep aids.
James F. Balch, M.D, author of Prescription for Nutritional Healing, writes that: "A lack of the nutrients calcium and magnesium will cause you to wake up after a few hours and not be able to return to sleep."  The European Neurology Journal supports this with their study showing that the normal course of sleep can be restored by increasing calcium levels in the body.
Regarding the use of minerals for insomnia, a study called "The Nutritional Relationships of Magnesium" discusses the differences between calcium and magnesium and their effects on sleep.  The author notes that the type of insomnia associated with a calcium deficiency causes difficulty with falling asleep.
On the other hand, the classical sign of magnesium deficiency is insomnia characterized by falling asleep easily, but awakening frequently throughout the night, with individuals finding themselves tired even after several hours of sleep.
Chronic insomnia is known to be one of the main symptoms of magnesium deficiency. Sleep in magnesium deficiency is usually agitated with frequent nighttime awakenings. A high magnesium, low aluminum diet has been found to be associated with deeper, less interrupted sleep. This was proven in a study titled "Effects of trace element nutrition on sleep patterns in adult women."
A balanced ratio of calcium to magnesium is important to overall health and the two minerals should be taken together for best results.  The best calcium and magnesium ratio is twice as much calcium as magnesium.
One natural insomnia remedy showing good results is Sleep Minerals II from Nutrition Breakthroughs.  This natural sleep aid contains potent forms of calcium and magnesium, the best known minerals for relaxation and sleep, as well as for restless leg syndrome, stomach health, teenage insomnia and menopause insomnia.  The ingredients are formulated in a softgel with healthy oils, making them more quickly absorbed than tablets or capsules and providing a deeper, longer-lasting sleep.
Richard P. of Parkville, Maryland says: "The Sleep Minerals are making quite a difference.  I was regularly waking at around 3:00 a.m. and after a few days use my sleep improved quite a lot.  I wake once a night to go to the bathroom, but the great thing is, I then fall back asleep and sleep several more hours.  This has been a great improvement."
Sleep inducing foods and minerals are a healthy alternative to taking sleeping drugs. Make good use of them as an insomnia remedy.  Enjoy the chart below and be sure to visit the Sleep Minerals II page.