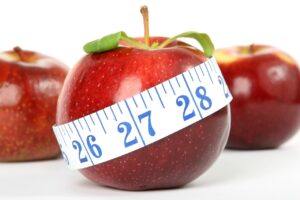 Calorie counting? Eating healthy food without restriction? How does a person obtain their ideal, healthy weight?
For those who have asked this question, the video below addresses the ongoing debate between calorie counting and eating nutritious foods.
A recent study that was reported in the New York Times, discovered that people who concentrated on eating mostly real, whole foods and vegetables and who cut back on processed foods, sugar and certain grains, lost good amounts of weight during the year-long study.  The people in the study didn't limit their portion sizes and didn't keep track of the number of calories they ate.
Check out the 2-minute video below to see some of the very best foods one can eat.  Eat as much of these as you need to avoid feeling hungry.  You might be surprised at the long-term results.
Here's to your good health,
Jobee Knight
Nutrition Breakthroughs
Maker of Sleep Minerals II
and Joints and More