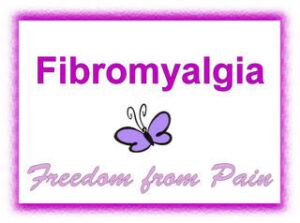 Fibromyalgia (pronounced fy-bro-my-AL-ja), is a condition that affects five to six million Americans. Eighty to ninety percent of those diagnosed with fibromyalgia are women and most people are diagnosed during middle age.
Fibromyalgia presents itself as widespread chronic pain, multiple tender points in joints and muscles, sleep disturbances and insomnia, extreme fatigue, stress, anxiety, and an interference with basic daily activities.
The Journal of Manipulative and Physiological Therapeutics, a leading chiropractic and nutritional journal, published a study titled "Hair calcium and magnesium levels in patients with fibromyalgia – a case center study." Regarding the results of this study, it's important to clarify that when a hair analysis finds a high amount of calcium in the hair, it usually indicates a deficiency of calcium in the body.
The high calcium reading often represents a loss of calcium into the soft tissues.  One reason for the loss is that under certain circumstances the calcium provided by the diet is inadequate or it's not soluble or absorbable.  This deficiency can lead to muscle cramping, aches, pains and insomnia — the signs of low calcium and also of fibromyalgia.
The researchers noted that fibromyalgia is not an uncommon condition. Because its cause has yet to be identified, treatments can frequently lead to unsatisfactory outcomes. Earlier tests had showed that supplementing calcium and magnesium to fibromyalgia subjects reduced their number of tender points and discomfort.
The study objective was to determine the degree of difference between the hair calcium and magnesium levels in patients with fibromyalgia and in healthy subjects. A review was done of twelve patients who had a hair analysis performed and who met the criteria of fibromyalgia as defined by American College of Rheumatology (rheumatology covers disorders of the joints and muscles).  These patients were then matched by age and sex to twelve healthy subjects selected from the same patient files who had a hair analysis performed for checkup purposes.
The results: Their tests showed that the patients with fibromyalgia had substantially higher hair calcium and magnesium levels than the other subjects. They concluded that calcium and magnesium supplements are indicated as an additional beneficial treatment of fibromyalgia.
This news is brought to you by Nutrition Breakthroughs, provider of natural health articles and effective natural remedies since 2001. Nutrition Breakthroughs makes the original calcium and magnesium based natural sleep aid Sleep Minerals II. In addition to sleeplessness and insomnia, Sleep Minerals II is also helpful for restless leg syndrome, fibromyalgia and other calcium deficiency conditions.
Kimberly B. of Troy, Michigan says: "I have been taking Sleep Minerals II for about a month now. I have tried everything out there and this supplement is amazing. I have suffered with insomnia for 2 1/2 years. I have also had restless leg syndrome my entire life and this is the first relief I've ever had…gone for a month now."
For more information on Sleep Minerals II visit this page.