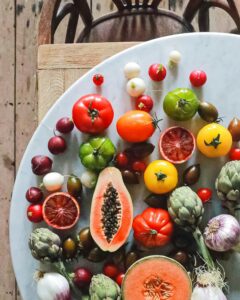 Greetings to you,
There are many magnificent health benefits available from eating fiber in foods.  According to the Mayo Clinic website, dietary fiber can help control blood sugar levels, lower cholesterol levels, maintain bowel health, relieve constipation, help with a healthy weight, and prevent cardiovascular disease.
Fiber is the bulk or roughage part of plant foods that the body can't digest or absorb.  When it is eaten in foods such as fruits and vegetables, it passes through the body relatively unchanged.  This helps to detoxify the body, keeps it clean inside, and helps its organs function well.  In addition, the vitamins and minerals present in these plant foods contribute to and support all these benefits.
This news is provided to you by Nutrition Breakthroughs.  Since 2001, Nutrition Breakthroughs has supplied nutrition articles and effective natural remedies.  Their mission is to provide nutritional supplements that work well and help people avoid drugs and their side effects.
Since 2009, their natural sleep aid Sleep Minerals II has been keeping that promise — by soothing even the worst insomnia and helping everyone from teenagers, to women with menopause symptoms, to older seniors, to get a good night's sleep.  For more information, visit the Sleep Minerals II page.
To your good health,
Jobee Knight
Nutrition Breakthroughs