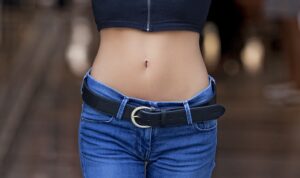 Greetings to you,
The stomach, intestines and bowel are vital to good health as they are the processing center for all our foods and beverages.
When our intestinal tissues are healthy and pain-free, the nutrients we eat get absorbed well into the body and nourish every cell and organ.
Sometimes the stomach and intestinal areas may become sore, irritated or upset and can benefit from some natural remedies to heal them.  The lower bowel can also become inflamed or irritated and this may be a sign of hemorrhoids.
Here is a summary of some of the most proven remedies for the stomach and intestines, with links to the products most recommended by Nutrition Breakthroughs.
Standard Process has a superior product line for stomach and intestinal health. This company grows the great majority of their whole-food ingredients on their own certified organic farm and performs repeated testing to ensure the quality and safety of their supplements. Many of their formulas were introduced as early as 1929 and have stood the test of time.
* Gastrex by Standard Process: This is a gentle supplement made from condensed whole foods that helps to support digestion and acts to cleanse toxins from the small intestine.  It also has been proven to soothe sores in the stomach, increase health in the tissues, and even heal ulcers.  Gastrex contains okra, which is valued for its edible green seed pods. Okra has been proven in studies to relieve ulcers.  See the reviews of Gastrex here: https://amzn.to/2UYv8V6
* Collinsonia by Standard Process: A wonderful herb that helps to normalize the intestinal tract and related organs such as the liver.  It is also effective for vein health and remedying hemorrhoids according to an article taken from the American Materia Medica. It assists in keeping the bladder and kidneys healthy as well. See the reviews of Collinsonia here: https://amzn.to/2V3WJ7D
* Cataplex C by Standard Process: This is a whole food version of the famous vitamin C. Inflammatory bowel disease (IBD) can affect any part of the gastrointestinal tract from the mouth to anus. Chron's disease is one form of this and the symptoms can include stomach pain, diarrhea, fatigue and malnutrition.
In one study, it was found that 7 out of 10 people with Chron's had a severe vitamin C deficiency – so vitamin C is highly recommended for any type of intestinal ailment.  See the reviews of Cataplex C here: https://amzn.to/2KEbjP9
* Organically Bound Minerals by Standard Process: Mineral deficiency can have a
profound effect on our intestinal heatlh.  One study showed that a deficiency of
magnesium leads to inflammation in the small intestine, as well as significant
changes in nearby and remote organs and increased overall stress in the body.
Organically bound minerals contain natural kelp and alfalfa.  These are high in magnesium and potassium and can assist with good enzyme functioning as well as encouraging healthy connective tissues and aiding nervous system health.  See the reviews here: https://amzn.to/2X98aYX.
In summary, irritations in the stomach, intestines and bowel can be helped and even remedied.  Here's to the very best intestinal health for all.
This natural health news is provided by Nutrition Breakthroughs, a publisher of nutrition articles and supplier of natural remedies since 2002. Nutrition Breakthroughs shares easy to understand information from new discoveries.  Visit us often to learn about the most effective natural alternatives to drugs.
————————————————————————————————————–
(The product links above are directed to nutritional products on Amazon.  When you purchase these products, this site will receive a small commission.  This helps to support the nutritional research done by Nutrition Breakthroughs).