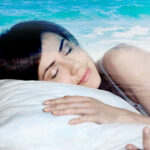 Greetings,
According to a study in the Journal "Sleep", making a special effort to cool down before bedtime may be of particular benefit to insomnia sufferers.
One way to do this is to take a hot bath about 90 minutes before bedtime.  Afterward, there will be a rapid drop in body temperature which will help with falling asleep faster.
Another key thing is that when it gets dark in the evening, the brain produces the hormone known as melatonin.  Melatonin signals our bodies that its time to get tired and go to sleep.
However, a special type of light called "blue light" that's generated from a computer or laptop, is very effective at inhibiting melatonin and preventing good sleep.  So its best to reduce computer, laptop, and cell phone use in the evening or use amber colored "blue light blocking glasses".
Calcium and magnesium are proven natural sleep aids. In one study published in the European Neurology Journal, researchers discovered that calcium levels in the body are higher during some of the deepest levels of sleep, such as the rapid eye movement (REM) phase.
In another report called "The Nutritional Relationships of Magnesium", the author noted that the "classical sign of magnesium deficiency is insomnia characterized by falling asleep easily but awakening frequently throughout the night, with individuals finding themselves tired even after several hours of sleep."
One natural insomnia remedy showing good results is Sleep Minerals II from Nutrition Breakthroughs.  This natural sleep aid contains powerful forms of calcium and magnesium, the best known minerals for relaxation and sleep, as well as for restless leg syndrome, teenage insomnia, menopause insomnia and stronger bones.
Tammy M. of Meridian, Idaho says: "I was plagued with insomnia for five years and desperate for a breakthrough. Nothing has helped me more than Sleep Minerals II – I'm so sold on them I could go door to door promoting them.  I'm 60 years old and have never slept so soundly."
Sleep well tonight!