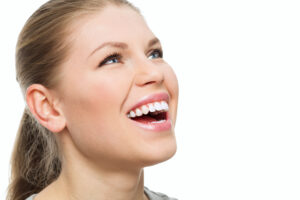 A bright smile, white teeth and healthy gums are something everyone would like to enjoy.  Gingivitis is a very common form of inflammatory gum disease caused by bacteria in the mouth. It causes gums to become red, swollen and bleed easily during brushing or flossing. If left untreated, gingivitis can lead to an even more severe form of gum disease called periodontitis, which also may harm the bones underneath the gums.
Symptoms of periodontitis include bad breath, toothache, loose teeth, receding gums or tooth loss.  According to the study called "Prevalence of Periodontitis in Adults", almost half of all American adults have mild, moderate or severe periodontal disease.  For those who are 65 or older, the percentage increases to 70%.
Researchers have previously discovered that people who consume low amounts of calcium and vitamin D can develop bone loss and osteoporosis.  Scientists at the Saint Louis University Center for Advanced Dental Education reasoned that because vitamin D also has antimicrobial effects and can remedy the inflammatory response, it would be reasonable to pursue a study to determine whether calcium and vitamin D may have a positive effect on periodontal disease.
The study included 51 people who were receiving periodontal maintenance therapy.  23 were taking vitamin D and calcium during the study and 28 did not.  All of the participants had at least two areas in their mouth that had loss of gum tissue and reduced support around the teeth.
At the end of the study, those taking the vitamin D and calcium had fewer bleeding sites, less attachment loss, and smaller open spaces between the teeth and gums.  The researchers concluded there was a good trend for improved health of the gums, teeth, and bones in the mouth with the use of these nutritional supplements.
Studies have also proven that calcium can prevent osteoporosis, reduce high blood pressure, relax the nerves and muscles, prevent colon cancer and kidney stones, and act as an effective remedy for insomnia and sleeplessness.
In one study called "The Nutritional Relationships of Magnesium", the author notes that the type of insomnia associated with a calcium deficiency is one that causes difficulty with falling asleep. On the other hand, the classical sign of magnesium deficiency is insomnia characterized by falling asleep easily, but awakening frequently throughout the night, and with individuals finding themselves tired even after several hours of sleep.
It's important to note that a balanced calcium magnesium ratio is important to overall health, and these two minerals should be taken together for best results (in a two to one ratio with twice as much calcium and magnesium).  The original research on this recommended ratio appeared in 1935 in the Journal of Physiological Reviews.
William Sears, M.D. writes: "Calcium helps the brain use the amino acid tryptophan to manufacture the sleep-inducing substance melatonin. This explains why dairy products, which contain both tryptophan and calcium, are some of the top sleep-inducing foods."
Jobee Knight, a nutritional researcher and founder of Nutrition Breakthroughs in Glendale California, is someone who fought her own battle against sleeplessness and insomnia. She decided to put her background to use by searching out effective natural insomnia remedies for relaxation and deeper sleep.
The result was Sleep Minerals II, a natural sleep remedy that contains highly absorbable forms of calcium and magnesium, combined with vitamin D and zinc. These are the most effective minerals for sleeplessness as well as for menopause insomnia, heart health, restless leg syndrome and bone strength.  The ingredients are formulated in a softgel with healthy oils, making them more quickly absorbable than tablets or capsules and providing a deeper, longer-lasting sleep.
Tammy M. of Meridian, Idaho says: "I was plagued with insomnia for five years and desperate for a breakthrough. Nothing has helped me more than the Sleep Minerals.  I'm so sold on them I could go door to door promoting them.  I'm 60 years old and have never slept so soundly."
Calcium and vitamin D are two of the key cornerstones of good health. They play many roles in the body and both should be included in the diet.
This natural health news is provided by Nutrition Breakthroughs, a publisher of nutrition articles and a supplier of effective natural remedies since 2002. Nutrition Breakthroughs makes the original calcium and magnesium based natural sleep aid Sleep Minerals II, as well as Joints and More, the natural solution for joint relief, aches and pains, stronger hair and nails, and more energy.