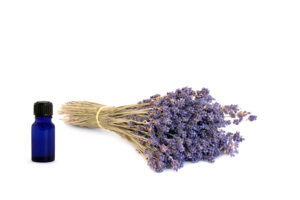 By D. Woodliffe   
The term 'homoeopathy' refers to a range of natural, alternative, or complementary forms of medicine.
Since way back in the 1700s, homoeopathy has been used to treat ailments from A to Z, from asthma to yeast overgrowth. In general, homoeopaths believe that the right treatments can harness our natural ability to overcome illness without drugs and their side effects.
Stay tuned as we explore some of the different types of illnesses or conditions that may benefit from homoeopathy, alongside some natural remedies, as well as answers to some commonly asked questions.
What is homoeopathy & how does it work?

Homoeopathic medicine is a form of natural therapy. It has two major principles: 'like cures like' and 'the law of minimum dose'.
Like cures like: This is the theory that a substance that causes similar symptoms in healthy people can help treat someone who is suffering from these symptoms.
The law of minimum dose: This is the idea that the more diluted the remedy is, or the lower the dose of the healing substance in it, the more potent it is. Very diluted amounts of the remedy trigger a healing response.
Homoeopaths believe that they can use these principles and practices to help stimulate the body to heal itself. While the remedies are well known for being made from plants and herbs, they can also be crafted from minerals or animal sources.
When consulting with a homoeopath, they will likely evaluate you as any practicing doctor would. The difference is they may also assess more aspects of your life, alongside the physical complaints. They do this to ensure they get a complete picture of your overall health to prescribe a tailored treatment plan.
What common ailments might homoeopathy treat?

It is believed that homoeopathy can treat all the same illnesses and diseases as conventional medicine. However, as most homoeopaths aim to treat the person and not the disease, the solution and recommended treatment will vary from person to person.
It's a good practice to consult with your general doctor before attempting any new homoeopathic treatments as you'll want to make sure it won't impact any conventional medication you are taking.
The following are some general homeopathic remedies for certain conditions.
Hayfever

Many believe that homoeopathic remedies offer an effective solution to managing hayfever symptoms. From runny noses to eye irritation, some commonly recommended remedies include:
Allium Cepam (onion)
Sabadilla
Euphrasia
Nux Vomica
Pulsatilla
Hayfever can worsen if you live in a rural or pollen-rich area, so visiting a local practitioner may help as they might have some remedies based on the locational environment.
Acid reflux

Acid reflux and heartburn can cause unpleasant sensations in the chest and stomach. While most of us have experienced this movement of stomach acid from time to time after eating a heavy meal, some suffer from chronic heartburn. Homoeopathic treatments often include:
Iris Versicolor
Robinia
Arsenicum album
Natrum Phos
Nux Vomica
Thyroid conditions

An underactive thyroid can have a large impact on our health and wellness. It basically means the thyroid is not producing enough hormones to help manage a person's metabolic rate and this can cause tiredness and weight gain. Homoeopathic treatments often include:
Calcarea Carbonia
Sepia Officinalis
Graphites
Nux Vomica
Lycopodium Clavatum
Diabetes

Diabetes is a blood sugar condition where the body either attacks the cells that produce insulin in the pancreas, or the body does not generate enough insulin to begin with. The latter is the most common form of diabetes and there are homeopathic remedies that may be able to help:
Gymnema
Conium
Hemlock
Phosphoric Acid
Calendula
Any remedies should be taken in combination with healthy eating and regular exercise for the most effective results. It's important to note that there is no homeopathic substitute for insulin and there are few human studies on the effectiveness, so consult your doctor for advice.
Healthy Diet and Exercise

Eating healthy foods and doing regular exercise such as walking and stretching, should accompany any homeopathic treatment program.  This is vital for general overall improved health and when taking any kind of remedy or medicine.
Healthy foods include whole, single foods such as vegetables, fruits, meat, fish, poultry, eggs, nuts, seeds, yams, potatoes, and healthy oils like olive and coconut oil. Especially leafy greens, salmon and other fish.
Highly processed foods to avoid are chips, cookies, candy, ice cream, fast foods and processed meats.
What is Reflexology?

Commonly associated with homoeopathy, reflexology is another form of natural treatment with a similar holistic approach.  It takes the entirety of the person's symptoms and their lifestyle habits into account.
Reflexology works by applying pressure to specific points located in the feet, hands, or ears with the belief that each point is connected to a wider system in the body. It's a form of traditional Chinese medicine and is often used in conjunction with homoeopathy to restore energy flow throughout the body.
Can you make your own homoeopathic remedies?

Most homoeopaths do not recommend that you attempt to make remedies at home, as some compounds can be dangerous without proper handling and dilution. Not only that, but the dilution process itself is highly methodical and precise. It's also hard to determine what might work best for your ailment, so it's always worth contacting a professional before attempting treatment.
If you have worked with a homeopathic doctor or completed a similar homoeopathic treatment cycle before, there are safe and easy to use homoeopathic remedies available online or in your local health food store.
Just remember, if you think you have a health condition or illness that you need relief from, you should always visit your homeopathic health provider and general doctor in the first instance for an initial diagnosis.
Homoeopathy offers gentle, natural solutions and has been practiced around the world for hundreds of years.
This health news is shared by Nutrition Breakthroughs, maker of the original calcium and magnesium based sleep aid Sleep Minerals II, and Joints and More, a natural supplement for joint relief, less aches and pains, and more energy.