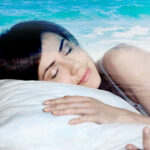 Greetings to you,
This brief video is an entertaining overview of the best minerals for creating a deeper, longer, more relaxing sleep.  In this article, we will go into more detail about each one of these sleep remedies.
There are four minerals that are researched and particularly proven to be good sleep remedies.
Calcium: This mineral is directly related to our cycles of sleep. In one study published in the European Neurology Journal, researchers found that calcium levels in the body are higher during some of the deepest levels of sleep, such as the rapid eye movement (REM) phase.
Adelle Davis is one of the earliest nutritionists to base her dietary recommendations on scientific research studies. Davis writes about the roles of calcium in her book "Let's Eat Right to Keep Fit." She suggests natural sleep remedies for insomnia and says: "A calcium deficiency often shows itself by insomnia, another form of an inability to relax. The harm done by sleeping tablets, to say nothing of the thousands of dollars spent on them, could largely be avoided if the calcium intake were adequate."
Magnesium: In magnesium deficiency, chronic insomnia is one of the main, central symptoms. Sleep is usually agitated with frequent nighttime awakenings. On the other hand, a high magnesium diet has been found to be associated with deeper, less interrupted sleep. This was proven in a study done by James Penland at the Human Nutrition Research Center in North Dakota.
James F. Balch, M.D., author of Prescription for Nutritional Healing, writes that: "A lack of the nutrients calcium and magnesium will cause you to wake up after a few hours and not be able to return to sleep."
Zinc: A study in a scientific journal found evidence indicating that zinc may be involved in the regulation of sleep. Their research concludes that the amount of sleep varies according to the amount of zinc in the blood, while orally administered zinc increases the amount and the quality of sleep in mice and humans.
Another study on zinc points in the direction that people taking extra calcium should also increase their zinc intake in order to prevent calcium from blocking zinc absorption into the body. The richest dietary sources of zinc are oysters, liver and beef, followed by nuts, popcorn, poultry and lamb.
Potassium: One recent study from the Journal "Sleep" researched the effects of potassium supplements as sleep remedies.  After one week of taking potassium supplements, there were significant improvements in the quality of sleep and less waking up during the night.
A deficiency of potassium can interfere with restful sleep due to the potential for stiff muscles or muscle spasms in the night. The blood needs to maintain a good balance between potassium and sodium (salt).  Potassium is found abundantly in fresh vegetables and fruits, so these are a good focus as opposed to eating a lot of processed or packaged foods containing high sodium.
One popular supplement containing many of these minerals is Sleep Minerals II from Nutrition Breakthroughs.  Richard P. of Parkville, Maryland says, "The Sleep Minerals are making quite a difference. I was regularly waking up at around 3:00 a.m. and after a few days use my sleep improved quite a lot. I wake up once a night to go to the bathroom, but the great thing is, I then fall back asleep and sleep several more hours. This has been a great improvement."
Make good use of minerals in foods and supplements to ensure getting a great night's sleep.  To learn more, visit the Sleep Minerals II page.