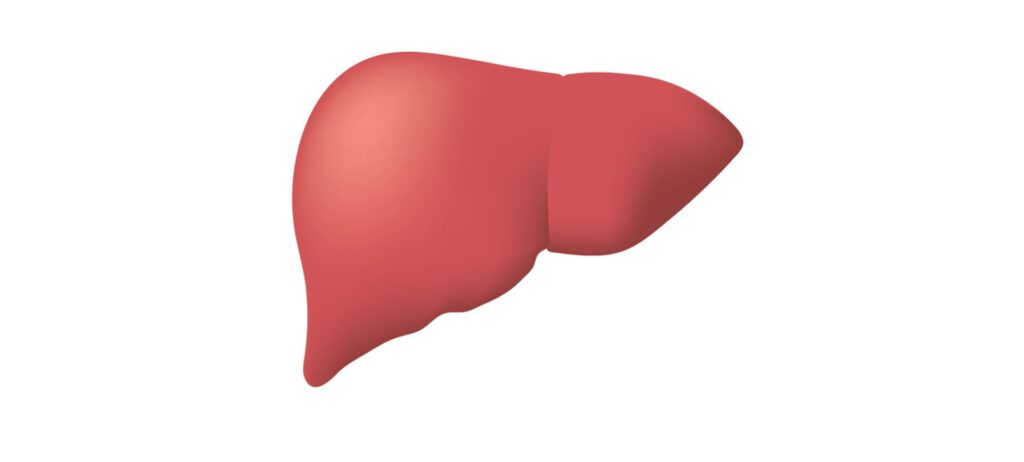 Greetings to you,
Below is a helpful chart of liver healing foods that are great for keeping your liver strong and healthy.  The liver is the main detoxification organ of the body, cleansing it from toxins, drugs, chemicals and other substances. This article goes into some proven liver remedies in more detail.
Introduction
A radiant life starts with a healthy liver. This remarkable organ performs over 500 essential functions, from cleansing your blood to regulating cholesterol levels. When it comes to taking care of your liver, nature offers a treasure trove of liver-healing foods that can do wonders.
Garlic: The Liver's Guardian
Garlic is more than just a kitchen essential; it's a liver-loving superstar. Recent research published in the Journal of Medicinal Food highlights garlic's potential to reduce fatty liver disease. Allicin, an active compound in garlic, acts as a potent antioxidant (a substance that reduces excess oxygen in the body, which can contribute to aging).  Garlic safeguards your liver from toxic damage and supports overall liver health.
Avocado: Creamy Remedy for Your Liver
Avocado lovers have yet another reason to celebrate. Avocados are brimming with monounsaturated fats, known to enhance liver health. These healthy fats can alleviate liver inflammation and bolster its natural detoxification mechanisms. So, indulge in that creamy avocado toast, knowing it's a treat for your liver too!
Nuts: The Happy Crunch for Your Liver
Nuts like almonds and walnuts aren't just tasty snacks; they are your liver's best friends. A study featured in the Journal of Nutrition reveals that including nuts in your diet can lower liver enzyme levels, indicating reduced liver damage. With their abundance of antioxidants and healthy fats, nuts are a delightful choice for liver health.
Green Tea: Sip Your Way to Liver Health
Green tea has long been celebrated for its health benefits, and it's no different for your liver. The antioxidants and plant chemicals in green tea protect liver cells, ensuring they stay vibrant and functional. A study published in the Journal of Clinical Biochemistry and Nutrition suggests that green tea may lower the risk of liver diseases.
Apples: A Refreshing Detox for Your Liver
An apple a day isn't just a saying — it's a step towards a healthier liver. Apples are brimming with pectin, a fiber that aids in liver detoxification by flushing out toxins. Research in the journal Food Chemistry has confirmed that apple extracts can boost liver health by reducing oxidative (oxygen) stress and enhancing detoxification pathways.
Olives: Mediterranean Sunshine for Your Liver
Olives, a beloved element of the Mediterranean diet, do not only enhance the health of the heart, but also support the liver and all organs of digestion. Research featured in the World Journal of Gastroenterology (gastroenterology is the study of the stomach, pancreas and liver), suggests that the monounsaturated fats in olives are linked to a reduced risk of liver diseases. So, toss some olives into your salads and other dishes for their great health benefits.
Olive Oil: Liquid Gold for Your Liver
Extra virgin olive oil is liquid gold for your liver. With its high monounsaturated fat content (monounsaturated fats are liquid at room temperature), it can help prevent fat buildup in the liver and improve insulin sensitivity. Drizzle this liquid gold over your dishes to unlock its remarkable liver-loving benefits.
Conclusion
Including liver-healing foods like garlic, avocado, nuts, green tea, apples, olives, and olive oil in your diet can be a delightful way to support your liver's health. These natural remedies are supported by scientific research, which demonstrates their effectiveness in enhancing our liver function and protecting it from harm. Enjoy the chart below!
This health news is shared by Nutrition Breakthroughs, maker of the original calcium and magnesium based sleep aid Sleep Minerals II, and Joints and More, a natural supplement for joint relief, less aches and pains, and more energy.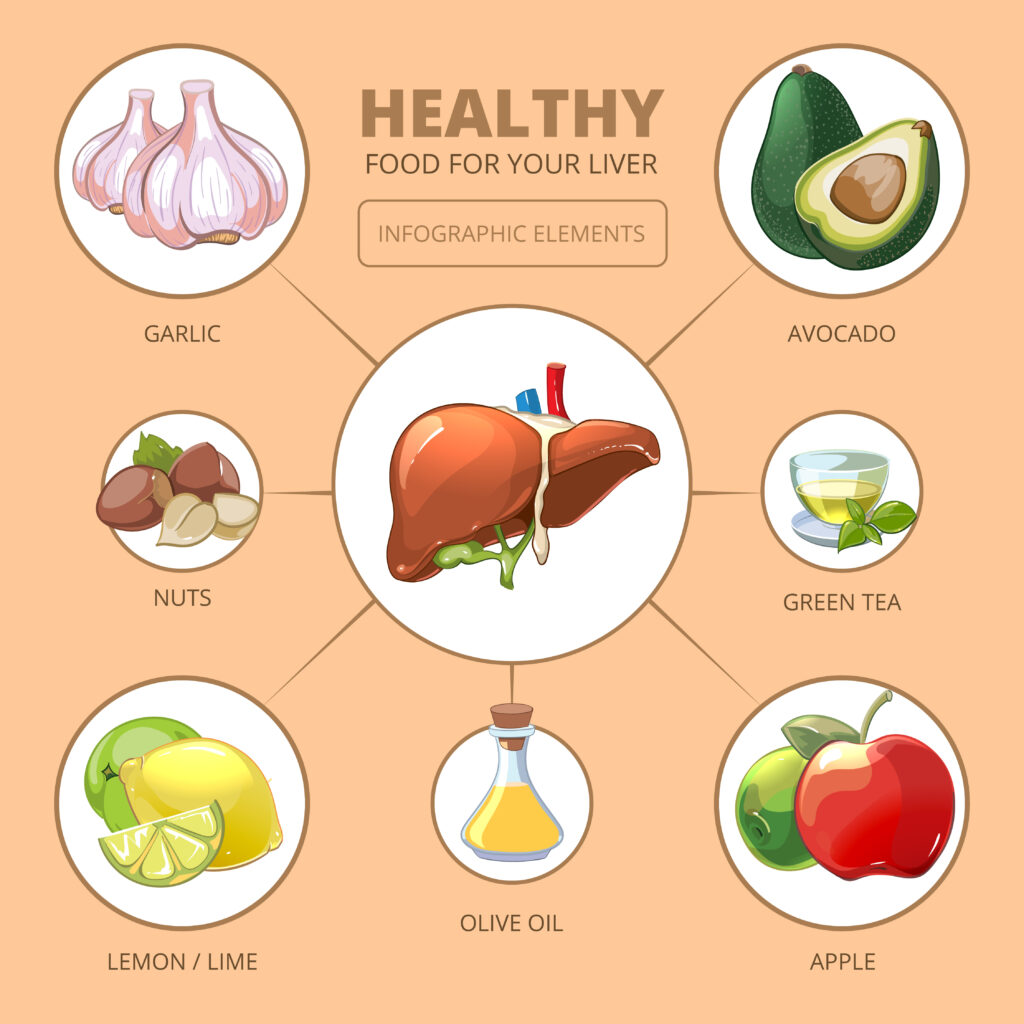 Image by macrovector on Freepik