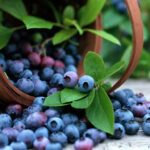 Greetings to you,
This is Jobee Knight from Nutrition Breakthroughs. Thanks for being a reader of the natural health discoveries I share.  Today I have a different story to share with you.
It's the true story of how Nutrition Breakthroughs started.  Let me know what you think of it!
My journey into the natural health field began a couple of decades ago when I was the public relations director for a computer software company.
I was always writing press releases about our latest software version and what a "breakthrough" it was and how fantastic its great new features were.
I had always been interested in nutrition and had experienced great benefits from eating good foods and taking natural supplements.  It was amazing to me that a supplement could have such beneficial effects.
I decided I would create a website called "Nutrition Breakthroughs", similar to all the computer "breakthroughs" I had been writing about.
Nutrition Breakthroughs would have easy to understand articles about natural remedies that worked and actually helped people to improve their health.
It would also provide natural supplements that would be so effective, people would not need to turn to drugs for relief and would heal naturally.
So I bought my first computer on credit, bought an easy website designer on the internet, put up the website, and Nutrition Breakthroughs was born!
So far, it has lived up to it's original vision with its natural health articles and effective supplements for better sleep and pain-free joints.
So now it's your turn! I would love to hear from you. Is there something you have always wanted to do in your life to improve your career or your health, but haven't known which steps to take to bring it into reality?
Send me an email at info@nutritionbreakthroughs.com. I check this inbox myself and I may not reply to each message, but I do read each one.  It helps me to provide good information that is of interest.
Here's to your good health, good sleep and long life.
Jobee Knight
Nutrition Breakthroughs
Maker of Sleep Minerals II and Joints and More