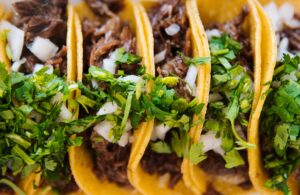 Greetings to you,
Cilantro is an amazing herb with fantastic health benefits.
According to Medical News Today, cilantro fights pain and inflammation, enhances skin health and has anti-fungal and anti-cancer properties
Per Dr. Josh Axe, this plant removes heavy metals from the body, cleanses the urinary tract, settles digestive upset, and acts as a calming sedative. Cilantro has been found effective for calming anxiety and improving sleep due to its unique qualities.
Watch the video below to find out more about cilantro benefits and how it can be used in many types of dishes and foods.
This video was created for you by Nutrition Breakthroughs, maker of the original calcium and magnesium based sleep aid Sleep Minerals II.
Valerie H. of Santa Clarita, California says: "I had such severe menopause insomnia that it took me hours to fall asleep even though I was extremely tired. My legs also had crawling and tingling feelings at night. I got the Sleep Minerals and after about a week, it started to work really well. I fall asleep now within 20 minutes and no more restless legs."
Here's to your good health and great sleep.