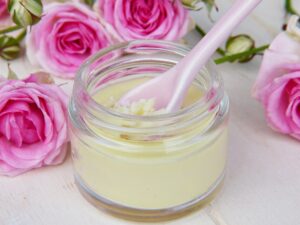 This health news is provided by Nutrition Breakthroughs, maker of the effective natural sleep aid Sleep Minerals II
*************************************
Greetings to you,
In the world of nutrition and wellness, few natural products have gained as much attention as coconut oil.
The remarkable versatility and proven coconut oil benefits have made it a must-have staple in the kitchen and beauty routines of many.
From cooking to skincare, coconut oil's many applications make it a star among natural remedies. Here the top seven proven health benefits of coconut oil and how it can be integrated into your daily life for greater health and well-being.
Heart Health: Coconut oil is packed with saturated fats, but not all fats are created equal. Research has shown that the medium-chain triglycerides (MCTs), a special type of fat in coconut oil, can help improve heart health. A study published in the journal Nutraceuticals suggests that the MCTs in coconut oil may enhance cardiovascular function by reducing bad cholesterol levels and promoting healthy cholesterol ratios.
Weight Management: Maintaining a healthy weight is a key factor in overall well-being. Incorporating coconut oil into your diet can help. The MCTs in coconut oil are known to increase feelings of fullness, potentially leading to reduced calorie intake. A study in the European Journal of Clinical Nutrition found that MCTs can aid in weight management by increasing calorie expenditure and fat oxidation (tat oxidation is when the body breaks down fats, by the addition of oxygen).

Skin Care: The benefits of coconut oil extend beyond the kitchen. It's a fantastic natural moisturizer and can help soothe and nourish the skin. A study in the International Journal of Dermatology revealed that coconut oil is effective in reducing skin dryness and improving skin barrier function, making it a popular choice for people with dry or sensitive skin.
Hair Health: Coconut oil is a tried-and-true remedy for lustrous locks. A study in the Journal of Cosmetic Science found that coconut oil can reduce protein loss in both damaged and undamaged hair, helping to keep your hair strong, shiny, and frizz-free.
Oral Health: Oil pulling with coconut oil has gained popularity for its potential oral health benefits. Research published in the Journal of Traditional and Complementary Medicine indicates that oil pulling with coconut oil can reduce harmful bacteria in the mouth, leading to improved oral hygiene and fresher breath. Good oral hygiene is a state where the mouth is kept free of disease by using methods to keep it clean.
Antioxidant Properties: Antioxidants are substances or vitamins that remove excess oxygen in the body and make it healthier.  Coconut oil contains antioxidants that can help protect your body from oxidative stress.   A study published in the journal Food and Function found that these antioxidants can help combat substances that are associated with various chronic diseases.
Brain Health: The MCTs in coconut oil are believed to provide a quick and efficient energy source for the brain. While more research is needed in this area, preliminary studies, like one published in the journal Neurobiology of Aging, have shown potential benefits of coconut oil for individuals with cognitive impairments.
Incorporating coconut oil into your daily life can be a simple yet effective way to promote overall health and well-being. Whether you use it in your cooking, skincare routine, or oral hygiene practices, coconut oil's versatility and proven benefits make it a worthy addition to your wellness toolkit.