Greetings to you,
Here's a handy chart on the sources and health benefits of vitamins A, B, C, D, E and K.  It's simple enough for kids, but a good overview for all of us!
Vitamin A is beneficial for healthy vision, strong bones and teeth and good immunity.  It is found in apricots, peaches and other orange and yellow fruits, dark leafy green vegetables, sweet potato, carrots, liver, eggs and fish.
The B vitamins actually include 8 different vitamins such as B1, B2, B3, etc.  They help form our nerves and blood vessels, keep our organs healthy such as the heart and liver, and also keep our metabolism strong.  B vitamins are found in grass-fed meat, organ meats, fish, yogurt, cheese, seeds, nuts, beans, lentils, peas and whole grains.
Enjoy the chart below and eat vitamin-rich foods!
This natural health news is provided to you by Nutrition Breakthroughs, maker of Sleep Minerals II, the effective natural sleep aid with calcium, magnesium, zinc and vitamin D and also Joints and More, the natural solution for joint relief, stronger hair, better nails and more energy.
To your good health,
Jobee Knight
Nutrition Breakthroughs
Toll-free (888) 861-0326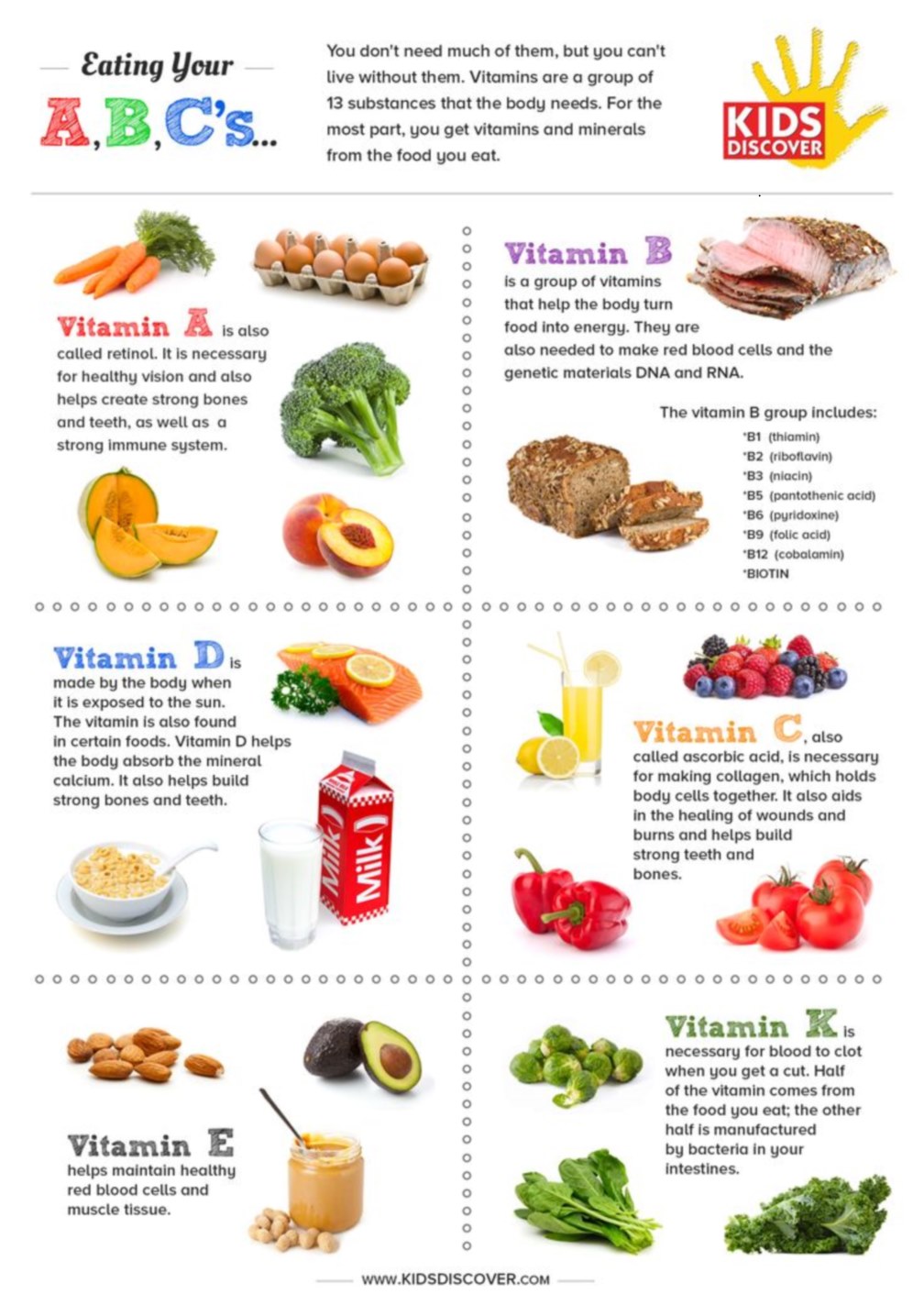 Provided by www.NutritionBreakthroughs.com