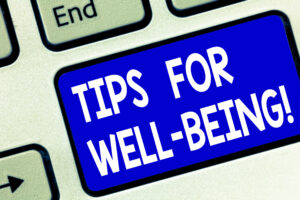 Greetings to you,
This is Jobee from Nutrition Breakthroughs. Thanks for reading my articles on natural health discoveries, health tips, and remedies.
This is #2 in a series that describes the story of how Nutrition Breakthroughs started and how it's health articles and supplements came into being.
Around the time that Nutrition Breakthroughs started a couple decades ago, I was living in the Los Angeles area. An opportunity came up for me to do some courses that I really wanted to do in Florida.
I decided to take the trip there – all the way to another coast that I'd never been to before. In order to get the most out of my studies, it was important that I eat well, feel healthy and get a lot of restful sleep.
The only thing interfering with this is that I was unable to get hardly any sleep at all in anticipation of the trip. I got on the plane anyway for the 6 or 7 hour flight, including layovers. The plane touched down in Tampa and I had finally arrived.
As far as my sleep went in Florida, I continued to wake up several times during the night and had tremendous difficulty falling back asleep. I had studied in my nutritional research that calcium and magnesium could help people relax and sleep more deeply.
I searched around and found a product that had these minerals in it and it was formulated in a softgel with oils for better absorption. I began to take it, sometimes every hour during the night when I woke up. It started making a big difference.
I would take one of these often during the night and actually be able to go back to sleep. This was the beginning of a major advancement for Nutrition Breakthroughs. (Although not every sleep aid should be taken this frequently)!
If a supplement like this could actually help me with severe insomnia, would it be worth it for me to create a similar one for my company Nutrition Breakthroughs and help others who have this problem to sleep better too?
Tune in to the next blog article and read it to find out!
So now it's your turn. I would love to hear from you. Was there ever a similar thing that happened to you where you were so pleased to find a natural remedy that actually worked?
Let me know by sending an email to info@nutritionbreakthroughs.com. I check this inbox myself and I may not reply to each message, but I do read each one. It helps me to provide good information that is of interest.
Here's to your good health and good sleep.
Jobee Knight
Nutrition Breakthroughs