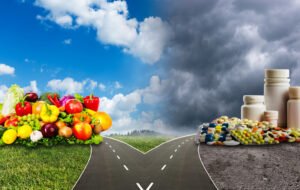 Greetings,
The Environmental Working Group (EWG) has put together a handy, very helpful guide on "Healthier, Green Cleaning Options."  The link to the guide can be found below.
This is especially valuable coming from the EWG, as they do regular research and studies on chemicals and contaminants in our cleaning products, foods, and the environment.
Here is the EWG mission statement that can be found on their website:
"The Environmental Working Group's mission is to empower people to live healthier lives in a healthier environment. With breakthrough research and education, we drive consumer choice and civic action." 
"We work for you.  Do you know what's in your tap water? What about your shampoo? What's lurking in the cleaners underneath your sink? What pesticides are on your food?"
So, enjoy this short EWG guide to healthy green cleaning options by clicking the link below.  Here's to your good health and the health of your family!
Environmental Working Group Guide to Healthier, Greener, Home Cleaning Options
This natural health news is provided by Nutrition Breakthroughs, a publisher of nutrition articles and supplier of natural remedies since 2002. Nutrition Breakthroughs makes Sleep Minerals II, the effective natural sleep aid with calcium, magnesium, zinc and vitamin D. They also provide Joints and More, for natural joint relief, hair growth, seasonal allergies and more energy.