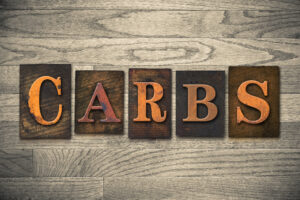 9 Low Carb Food Swaps Nutritionists Love
By Dr. Joseph Mercola, a physician trained in both traditional and natural medicine who provides up-to-date natural health information
***************************************
This article is shared by Nutrition Breakthroughs, maker of the effective calcium, magnesium and vitamin D based sleep aid Sleep Minerals II.
**************************************
Carbohydrates have been a mainstay for lots of individuals who say they love "comfort foods" like macaroni and cheese, glazed donuts, white rice and white bread. Anyone eating for their health, however, knows these foods are on the naughty list. They're just plain bad for you.
That doesn't mean that all carbs are bad for you, though. There are plenty of good ones in the world of nutrition, containing things like protein, iron, fiber and B-vitamins.
There are two types of carbohydrates: simple and complex. The foods listed above are simple; you could think of them as simply substandard, sinful or sketchy. The point is to avoid them. One of the biggest problems with them is sugar. Complex carbs, on the other hand, are commendable, constructive and correct.
Kim Larson, a registered dietitian from the Academy of Nutrition & Dietetics, says that when it comes to carbs, the simple ones are composed of short-chain carbon molecules that basically head straight for your bloodstream and spike your blood sugar. She noted:
"Any simple carbohydrate, or just straight up sugar, really has no redeeming qualities, nutritionally speaking. Sugar also causes inflammation, which is connected to a slew of problems like heart disease and cancer. It's also bad for your skin, contributing to signs of aging, like wrinkles.
Complex carbohydrates have longer chains of carbon molecules, so it takes longer for your body to break them down. Which means the sugar isn't 'dumped' into our bloodstream."
Not All Carbs Are Created Equal
A healthy way to phase simple, refined carbs out of your diet, occasionally or daily, is to replace them with veggies and, in moderation, a healthy amount of fruit and pulses, another name for legumes. This is especially true if you want to add more vitamins and other nutrients to your daily meals.
Seven nutritionists were asked to submit their favorite low carb "swaps" as inspiration to people who would like to lower their carb intake without giving up flavor. Here are their best ideas.
Nine Low Carb Swaps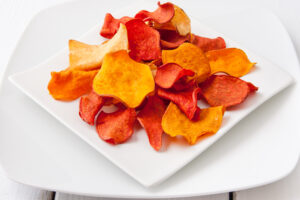 1.Sweet potato "toast"
One of the reasons people buy bread is so they can have toast. Can you believe sweet potatoes offer a solution for people seeking to cut more carbs by ditching their toast?
As registered dietitian Stephanie Middleberg, who founded Middleburg Nutrition, explains, sweet potatoes contain more fiber than whole wheat bread, plus they're not processed. Further, they come with high amounts of vitamins A and C, potassium and magnesium.
Peel your sweet potato, slice it up and pop the slices in the toaster. Afterward, you can top it with any number of flavors to suit your taste. Eggs, nut butter, wild Alaskan salmon salad, brie — be inventive!
2.Mashed turnips
While turnips are a starchy vegetable like potatoes, they contain only two-thirds of the calories. At the same time, you get lots of fiber to keep things moving smoothly through your colon — 8 grams in a single-cup serving — vitamins A, C and K, and antioxidants to help fight disease.
They're simple to prepare: Wash, peel and steam them, or bake them like squash or traditional potatoes and scoop out the insides. Just like their more familiar counterparts, adding a bit of grass-fed raw milk, butter and cheese provides a delicious side dish.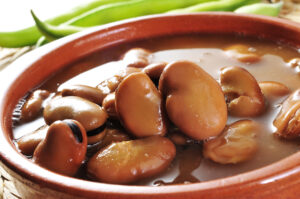 3.Fava bean flour
Fava beans, sometimes known as broad beans, come in a pod similar to green beans. In the pod, they're tender and tasty when they're young but become bitter when they're mature, so it's best to remove the pod and release the beans inside to use in a myriad of recipes, including salads.
However, they also come in the form of flour, simply ground fine as an excellent alternative to conventional all-purpose flour.
Fava beans are an excellent source of folic acid and a good source of potassium, magnesium, minerals and antioxidants, but they're also high in protein and fiber. Best of all fava bean flour works well in nearly every recipe that requires flour.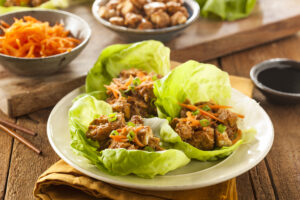 4.Lettuce wraps
Trendy restaurants have been wrapping chicken, turkey and veggies in lettuce for several years, but individuals at home have the same option, along with a variety of other greens, to cut down on the white bread that is an unfortunate hands-down favorite of many sandwich eaters.
Try seasoned white beans in kale leaves topped with marinara. Registered dietitian and nutritionist Marisa Moore said, "Collard greens, kale, chard and lettuce leaves are a nutritious way to cut calories on sandwiches and a good replacement for taco 'shells' too."
She added that this type of veggies-for-grains swapping can save as much as 300 calories in one meal.
5.Applewich
Sandwiches are a convenient option for a quick meal. Bread is the obvious go-to for the outer portion for many, but a fun way to make the swap is to replace the bread with apple slices.
Cut an apple so that you have two circular slices about a quarter-inch thick and spread each slice with nut butter. Then top each layer with additions like pumpkin seeds, cinnamon or dried cherries. When you press them together, the nut butter keeps the extras from falling out.
6.Whipped cauliflower
According to Nutrition Data, the nutritional differences between 100 grams of white potatoes and the same amount of cauliflower makes the latter nutritionally superior.
The potato has 2 grams of fiber, 1 gram of sugar and 21 grams of carbohydrates. Steamed cauliflower has 3 grams of fiber, 2 grams of sugar and only 5 grams of carbohydrates.
You may have seen it on social media, the yummy alternative to the white potato that's been the only option up to now for mashed, buttery goodness.
Cauliflower florets "riced" in a food processor and steamed is simply delicious as a stand in, and might even become your new favorite option. Try adding a dash of celery root, onion powder and/or garlic powder with a little salt, and you won't be disappointed.
7.Carrot "noodles"
Spiralized zucchini, affectionately known as "zoodles," are a "thing" in circles where delicious alternative dishes are explored with gusto, but carrot noodles work well, too, or simply slice them thinly. As a pasta substitute, you end up eating fewer carbs, and the texture is pleasingly crunchy. Thai peanut sauce is a great topping for this dish, and it's not only low-carb but gluten-free.
8.Spaghetti squash
If you haven't tried this alternative pasta option, you should. Making this replacement can cut carbs, and at the same time provide you with potassium, folate and fiber. In fact, a 1-cup serving will save you about 200 calories and about 30 grams of carbohydrates.
Simply slice your squash lengthwise, place it cut side up in a baking dish with a half-inch of water in it. Salt and butter it to keep it moist and bake it for one hour in a 350-degree F oven. Just use a fork to scrape across the surface, and "spaghetti" will appear. Serve it just like traditional spaghetti, or try topping it with raw grass-fed ricotta cheese and fresh herbs.
9.Broccoli "rice"
You've heard of riced cauliflower, but broccoli is a yummy alternative. Preparing it is easy: toss broccoli florets into your processor (or grate them), then steam or sauté them with a little natural salt and grass-fed butter. Broccoli rice brings a good serving of fiber, vitamin B6 and vitamin K, helping to lower your diabetes and heart disease risk.
Wonder Bread: Pale, Air-Pumped and Thoroughly American
Few food products are as thoroughly American as packaged, pre-sliced white bread. As Life in the USA observed: "While hearty white breads have always been produced, a bread brand called 'Wonder Bread,' known for its feathery lightness, became a household favorite. Large automated bakeries create Wonder's unique texture (considered a culinary abomination by many) by injecting air into the bread to make it rise; the yeast is added only as a flavoring."
Today, supermarkets in every city in America might offer as many as 50 types of bread, from white to fat-free to seven-grain to country rye. While most of them are quite similar, most are mass produced with additions of "bad" fats and sugars.
This article is shared by Nutrition Breakthroughs, maker of the effective calcium, magnesium and vitamin D based sleep aid Sleep Minerals II.
By Dr. Joseph Mercola, a physician trained in both traditional and natural medicine who provides up-to-date natural health information.