Greetings to you,
I've included a great chart below that contains the top eight ways to select the highest quality food and the most healthy fruits and vegetables.  Feel free to share it with others.
For example, studies have shown that organically-grown foods provide many benefits such as higher levels of health-giving plant chemicals, higher levels of omega-3 fatty acids in organically raised milk and beef, and a lack of pesticides.  Pesticides are strong chemicals used to kill insects on fruits and vegetables and they've been linked to reproductive harm and other illnesses.
Animals that have free-range access to the outdoors (rather than being kept in crowded cages) and that are fed non-gmo feed, can truly give us a healthier way to eat meats. 
Best of health,
Jobee Knight
Nutrition Breakthroughs
Maker of Natural Sleep Aids and Joint and Pain Relief Products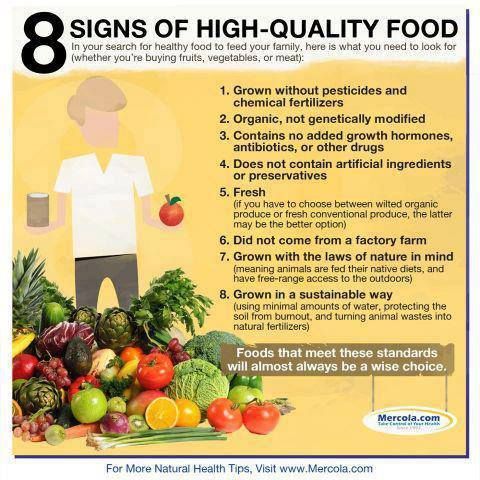 Shared by Nutrition Breakthroughs