By Helen Thomas, an independent writer who writes about the natural health benefits of food, alternative medicine and natural home remedies | Courtesy of NaturalNews.com
*********************************************
Shared by Nutrition Breakthroughs,
maker of the effective calcium and magnesium based sleep aid Sleep Minerals II *********************************************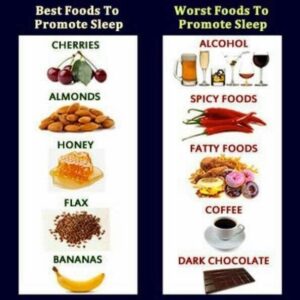 Let me ask you a question, when was the last time you enjoyed a really good night's rest? For many, they may need to really think about that answer. The reason is according to the National Sleep Foundation found that almost 40 million Americans suffer from some sort of sleep disorder. In addition, lack of sleep affects women more than men. However at this time it is unclear why females experience more sleepless nights than their male counterparts.
Nonetheless, lack of sleep is a very serious issue that can lead to depression, increased stress levels, irritability, mood swings, weight gain and slowness of response time. So let's take a closer look at what can be done to prevent you from becoming one of the 40 million sleep-deprived individuals.
The first step is the make the decision that you will avoid taking medications to get more sleep. The reason is simple, you don't want to rely on, either physically or mentally, a drug or OTC (over the counter) medicine. Instead let's focus on making simple eating changes to help you restore your sleep.
Avoid Certain Foods
It's true that certain types of food can keep you awake at night. These include:
Alcohol
Coffee, pop or soda
Spicy foods
Dark chocolate
Fried foods (French fries, fried chicken, etc.)
These types of foods place stress on your body and when your body is stressed it can't function properly. In addition, if your body begins to function improperly, it not only increases the stress level but the imbalance will also increase.
The foods on the above list should be consumed at least five hours before you go to bed. This gives your body enough time to absorb and then eliminate any remaining components.  Also, the consumption of spicy foods should be done either at breakfast or lunch. This will allow enough time for complete digestion. In addition, fried foods also need time to be fully digested and eliminated, too.
Foods to Consume
Here are some of the top food choices to add to your diet to help improve your sleep patterns and avoid insomnia.
Plain ole drinking water
Protein-based foods (egg, meat, etc.)
Greens and vegetables
Tart Cherry Juice
In regards to the last one, tart cherry juice, this is one drink you should enjoy on a regular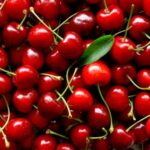 basis. Not only is it a good source of water, it is a natural source of melatonin. The best way to make tart cherry juice is to mix one ounce of tart cherry juice concentrate with seven ounces of water to make one eight ounce glass. One glass provides a good amount of water. However, in addition to the water the one ounce of the concentrate is packed with almost 150 nanograms (15% of a gram) of naturally occurring melatonin.
The presence of the melatonin will help you sleep better, but it is also a powerful antioxidant that will help to fight free radicals in the body.  (Definition from Nutrition Breakthroughs: an antioxidant can protect tissues from the damage caused by oxygen in the body.  The natural processes of digestion, as well as consuming unhealthy foods and drinks, can create excess oxygen.  A free radical is an unstable molecule that attacks other molecules and plays a major role in the aging process and degenerative diseases).
So, with the diluted tart cherry juice you'll be getting a triple dose of benefits. You'll be getting more water into your diet. You'll be enjoying a better night's sleep and will fight insomnia — while also giving your body the added antioxidants to free the disease causing free-radicals.
Regarding protein, a recently published study indicated that individuals who experienced less sleep ate less protein, were overweight, and didn't take a daily dose of vitamins and minerals. This information was compared to people with normal sleeping patterns.
Also, another study revealed that people who usually got five to six hours of sleep per night drink less water and ate more fatty foods than a normal sleeper.
Finally, a normal sleeper with the longer sleep time, consumed more protein, drank more water and was not overweight. This simply means that taking care of yourself, drinking water and watching what you eat will have a positive impact on your overall length and quality of sleep. Also, adding a glass of tart cherry juice concentrate probably can't hurt either.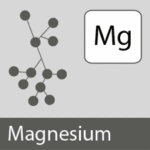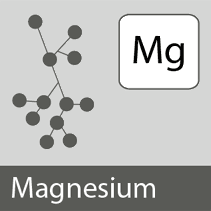 Comments from Nutrition Breakthroughs: Other minerals and foods proven to help with better sleep include magnesium, calcium, potassium, walnuts, almonds, bananas, fish oils and salmon.
Eating more vegetables can also increase melatonin levels in the body.  One Japanese study tracked consumption of vegetables such as tomato, pumpkin, spinach, Japanese radish, cabbage, carrot, etc., and discovered there was 16% more melatonin in the women with the highest vegetable intakes.
This health news is shared by Nutrition Breakthroughs, a publisher of nutrition articles and supplier of effective natural remedies since 2002. Nutrition Breakthroughs makes the original calcium and magnesium based sleep aid Sleep Minerals II.
Article source: http://blogs.naturalnews.com/eating-habits-affecting-sleep/