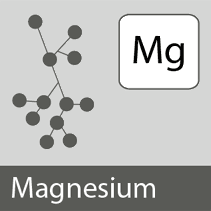 From the American Journal of Otolaryngology (Diseases of the Ear and Throat)
Introduction: Following animal experiments where correlations were observed between blood magnesium level and noise-induced permanent hearing threshold shifts, we tested the prophylactic (disease preventing) effect of magnesium in human subjects exposed to hazardous noise.
Methods: Subjects were 300 young, healthy, and normal-hearing recruits who underwent 2 months of basic military training. This training necessarily included repeated exposures to high levels of impulse noises while using ear plugs. During this placebo-controlled study, each subject received daily an additional drink containing either 167 mg magnesium aspartate or a similar quantity of placebo.
Results: Noise induced hearing damage was significantly more frequent and more severe in the placebo group than in the magnesium group, and was correlated to the magnesium content of red blood cells. Long-term intake of a small dose of oral magnesium was not accompanied by any notable side effect.
Concluslon: This study may introduce a significant natural agent for the reduction of hearing damages in a noise-exposed population.
This news is provided to you by http://NutritionBreakthroughs.com. Since 2001, Nutrition Breakthroughs has provided natural health articles and effective natural remedies. Their mission is to provide nutritional supplements that work well and help people avoid drugs and their side effects.
Since 2009, their natural sleep aid Sleep Minerals II has been keeping this promise — by soothing even the worst insomnia and helping everyone from teenagers, to women with menopause symptoms, to older seniors, in their quest to get a good night's sleep. For more information on Sleep Minerals II visit here.