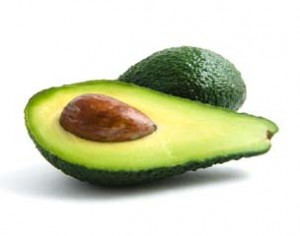 Study Shows Eating Avocado Benefits the Waistline
A new analysis of data from the National Health and Nutrition Survey revealed that consuming avocados may give us a smaller waistline.
Avocados contain healthy plant fats that can provide a refreshing sense of fullness and satisfaction. Besides contributing to a smaller waist, some of the other avocado benefits discovered from the study include a better quality diet and nutrient intake, less sugars eaten, a lower body weight, and higher "good cholesterol" levels.
The study results were published in the Nutrition Journal.  Those that ate the avocado had an average of half a medium size avocado daily.  Here are the detailed findings from the study:
Avocado consumers had significantly higher intakes of certain important nutrients including 36% more dietary fiber, 23% more vitamin E, 13% more magnesium, 16% more potassium and 48% more vitamin K than non-consumers.
Avocado consumers also had significantly higher intakes of "good" fats and total fats (11% more) than non-consumers, although average caloric intake of both groups was the same.
Avocado consumers had significantly smaller waist circumference measures than non-consumers (an average of 4 centimeters smaller).
Avocado consumers weighed significantly less than non-consumers (an average of 7.5 pounds less).
Avocados are great when eaten in slices on a sandwich, on top of an omelete, mixed with other vegetables in a guacamole or tossed into a protein shake.
This natural health news is shared by Nutrition Breakthroughs, a publisher of nutrition news and a supplier of natural remedies since 2002.
Nutrition Breakthroughs makes Sleep Minerals II, the effective natural sleep aid with calcium, magnesium, zinc and vitamin D.
They also provide Joints and More, which offers joint relief, relief from aches and pains, allergy relief, stronger hair, better nails and more energy.
Article Source: http://www.eurekalert.org/pub_releases/2013-02/c-nsi022013.php