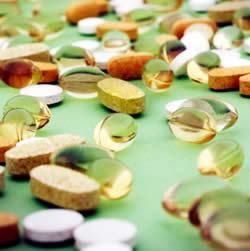 In the largest study ever performed on effects of calcium and vitamin D on mortality, Lars Rejnmark, from Aarhus University Hospital (Denmark) utilized pooled data from eight randomized controlled trials involving over 1,000 participants, medium age 70 years, each.  During the three-year study, death was reduced by 9% in those treated with vitamin D with calcium, with the reduced mortality not solely due to a lower number of fractures, but represents a beneficial effect beyond the reduced fracture risk. The lead author observed that: "we found that calcium with vitamin D supplementation to elderly participants is overall not harmful to survival, and may have beneficial effects on general health."
This news is brought to you by Nutrition Breakthroughs.  Since 2001 Nutrition Breakthroughs has been providing natural health articles and effective natural remedies.  Their mission is to provide nutritional supplements that get results, and therefore help people to avoid addictive drugs and their side effects.
Since 2009, their natural sleep aid Sleep Minerals II has been keeping that promise — by providing highly absorbable forms of calcium and magnesium that soothe even the worst insomnia and help everyone from teenagers to seniors to get a good night's sleep.
For more information on the effective natural insomnia remedy Sleep Minerals II, visit http://www.NutritionBreakthroughs.com/html/sleep_remedy_for_insomnia_help.html
Article courtesy of World Health .Net
http://www.worldhealth.net/news/vitamin-d-calcium-reduces-deaths-among-seniors/